Microsoft 365 Training Courses
Microsoft 365 is a suite of cloud-based apps that help you stay connected and get your work done. We recommend our Microsoft 365 Foundation course for new users. Mix and match any of the more specialised half-day courses. And discover the power of business automation with Power Apps and Power Automate.
Training courses for your favourite productivity applications; Excel, PowerPoint, Word, Outlook, Access and Project are all available on the Microsoft 365 platform.
Our 1-day Foundation course helps you get the best out of working in the live online 365 environment. Store, access and share your files with OneDrive and SharePoint. Chat, meet and collaborate with Teams.
Read more >
Our half-day OneDrive training course shows you how to get the best out of this cloud-based file storage service. Easily and securely store, access, share and organise your individual and shared work files.
Read more >
SharePoint is a content collaboration and document management platform that helps you work more efficiently. Our 1-day course gives end-users confidence in searching and sharing content with their colleagues.
Read more >
Your world, organised! If you do a lot of note taking, attend multiple meetings and collaborate on different projects, then OneNote will help keep that mass of information neat and tidy. 1-day course.
Read more >
Our half-day Teams training course shows you how to meet, chat, call and collaborate in just one place. Easily find, share and edit files in real time using familiar apps like Word, PowerPoint and Excel.
Read more >
Make better business decisions by putting up-to-date dashboards into everyone's hands. Our Power BI courses show you how to link and model different data sources and then publish revealing analytics.
Read more >
Our half-day Forms training course shows you how to easily collect the data you need to run your business. Your customer surveys, questionnaires, polls, employee feedback are all a breeze using Forms.
Read more >
Are you still moving information around using paper? Our 2-day Power Apps training course shows you how to build business apps for your workflows in hours, not months. Less code, more power!
Read more >
Learn how to build workflow automation with a no-code approach that connects to different apps and services. This 2-day course shows you how to take care of what's important and automate the rest!
Read more >
Our 1-day Planner training course helps your team get the job done! Create plans, assign tasks, share files and get updates on progress. Connect to Teams and To Do for efficient task management.
Read more >
Our half-day Bookings training course shows you how to automatically organise schedules, manage appointments and spend less time scheduling and more time meeting with customers.
Read more >
Our half-day To Do training course shows you how to master this intelligent task management app and make it easy to plan and manage your day. Accessible from your phone, tablet, desktop app or browser.
Read more >
Excel 365 Specialised Courses
This course gets you bang up to date with the quiet revolution going on with Excel formulas. Most of us have relied on familiar functions like VLOOKUP for years. That's all changed! Course content includes XLOOKUP and dynamic arrays.
Read more >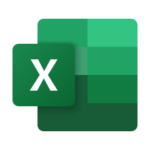 Excel T Level Data Technician
Our Excel for T Level Data Technician course ticks all the Performance Outcome boxes for those studying for their T Level Technical Qualification in Digital Business Services with Data Technician as their occupational specialism component.
Read more >
The Power Query training course is ideal for you if you have to spend time every month cleaning and transforming data before you can analyse it and incorporate it into your reports. Create your Query and then refresh to repeat. Automate!
Read more >
Microsoft 365 Productivity Apps
We offer a comprehensive range of Microsoft Excel training courses from beginner to advanced levels. Improve your Excel skills from Excel formulas and Pivot Tables to Excel VBA macros.
See Excel courses >
Mouse Training provides PowerPoint courses from beginner to advanced levels. All our courses are hands-on, there's plenty of time for experimenting, trying things out for yourself and asking questions.
See PowerPoint courses >
The world's most popular word-processing application. Perfect for simple letter writing through to complex legal or marketing documents. Available at Introduction, Intermediate and Advanced levels.
See Word courses >
There's a lot more to Outlook then just email! Our courses are offered at both Introduction and Advanced level and help you make the most of this powerful application. Connect, organise and get things done.
See Outlook courses >
The power of the relational database! Access courses are offered at Introduction, Intermediate and Advanced levels. Specialised courses on Queries and Access VBA are available.
See Access courses >
Project is a project planning application designed to help you in creating and tracking your projects. We can offer tailored courses to match your requirements and based on your specific project plan needs.
See Project courses >