On completion of the MOS 77-727 Excel 2016 Core exam candidates will have a fundamental understanding of Excel 2016 and the ability to complete tasks independently.
Successful candidates will have proven that they can create and edit a workbook with multiple sheets, use graphic elements to represent data visually including professional-looking budgets, financial statements, performance charts, and data-entry logs.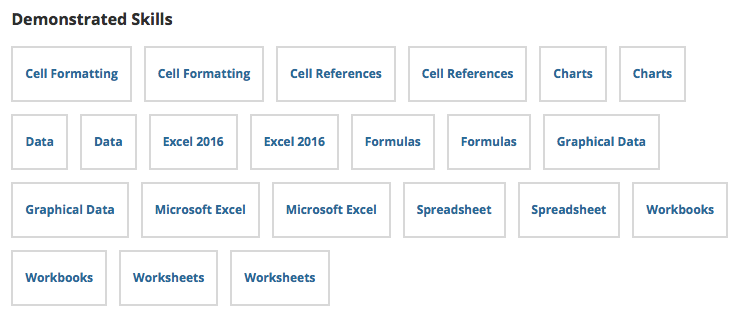 Course Materials
All our Microsoft Office Specialist MOS training materials are published by CCI Learning
CCI Manuals
Titles include Access 2016, Word 2016 Core, Word 2016 Expert, Excel 2016 Core, Excel 2016 Expert, Outlook 2016 Core and PowerPoint 2016 Core.
These manuals can be purchased from ourselves as part of the official study MOS 2016 kit or you can buy the manual separately – you do not need to attend our courses to purchase these fantastic manuals.
Manuals for other Office versions are available – Office 2013, Office 2019 and Office 365.
To purchase please complete our voucher order form & self-study kit
Once your order has been received you will receive an order confirmation and invoice.

Exam Vouchers: Our MOS exam vouchers includes a thirty day retake option.
Certification Guide: Spiral bound study manuals are Published by CCI Learning. Manual contents are separated into lessons, at completion of each lesson there is a summary and review questions.
Exam kit 77-727 includes an exam voucher with a thirty day retake option, Excel Core Certification Guide and Gmetrix test prep – read more
Vouchers and Exam Kits rates includes exam test centre fees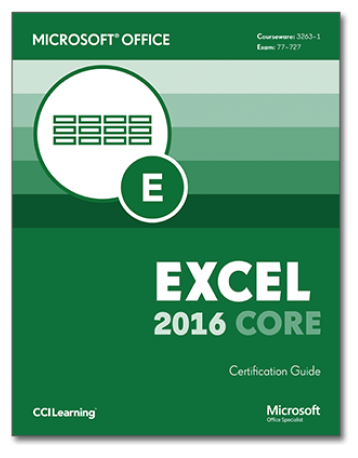 77-727 Excel Core Exam Certification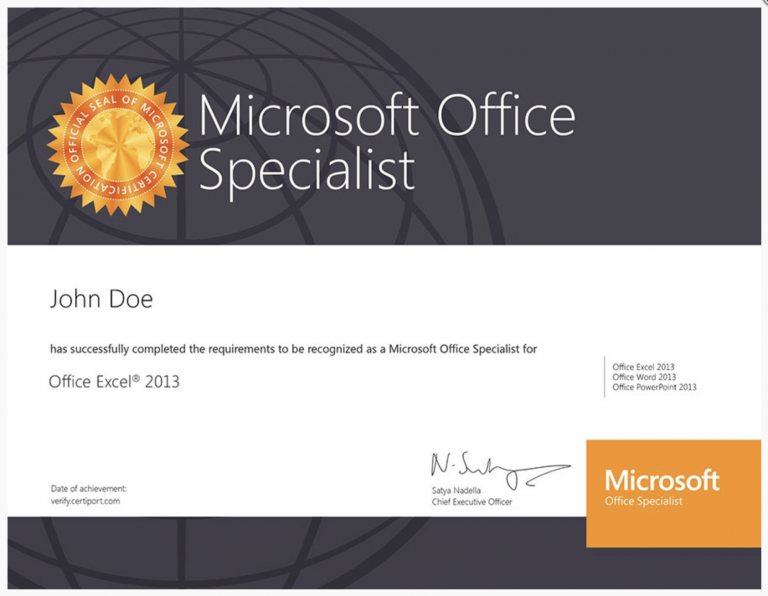 Mouse MOS Test Venue
You will need to sit your exam at an authorised test centre. Mouse Training London is a Microsoft Office MOS test centre and we can schedule your exam seven days a week. We accept exam vouchers which are purchased from us or from other suppliers.
Testing available online ( details ) and at our centres.
To Schedule an Exam 020 7920 9500
77-727 Excel 2016 Core Exam Course Outline
Accreditations Available: Microsoft Office Specialist & CPD Excel Core
Course Duration: 2/3 days, our three day course includes an option to sit the Excel Core exam.
Course Types: Group bookings and 1-2-1 sessions
Course Location: This Microsoft Excel Specialist Core exam 77-727 training course can be delivered either at our London training venue or at your offices.
Further Accreditations – MOS Master
Microsoft Office Master 2016 holders masterfully use the basic and advanced features of Microsoft Office 2016 applications.
MOS 2016 Master is the highest MOS Certification.
Master candidates demonstrate a broader and deeper expertise of Excel, Word, PowerPoint, and Access or Outlook. They have achieved an elite certificate which is respected and recognized worldwide.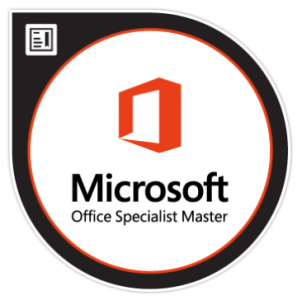 Required Courses for Office 2016 Master
Optional Courses for Office 2016 Master – Choose 1
Key Excel 2016 Core Topics Covered
Introducing Excel, learn how Excel works, understand how to move within Excel, create a workbook, enter data into a worksheet and work with files.
Constructing Cell Data, learn how to make changes to data in the worksheets, change the structure, and add and remove worksheets in the workbook.
Using Formulas, learn about formulas – what they are, how they work, how to insert simple formulas and use built-in functions to create some formulas.
Formatting the worksheet, learn how to use a variety of methods to format cells in a worksheet to emphasize different worksheet areas.
Viewing and Printing Workbooks, learn how to change the views in preparation for printing worksheets, Print and preview worksheets and customise the page setup for printing worksheets.
Working with Charts and Graphics, you will learn to work with charts and work with different types of graphic images including shapes and pictures.
Organising Data, you will will look at various methods of organising data to improve your ability to analyze it.
Using Data Tools, you will learn about a variety of Excel data to include importing and exporting data between other applications, searching worksheets for a value, using hyperlinks, and making workbooks more accessible.