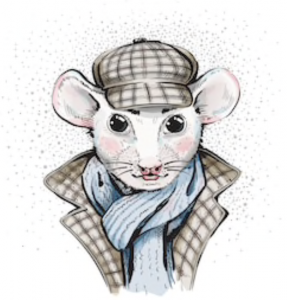 Certified Microsoft Training London. Mouse Training provides IT training courses, we are a MOS Specialist and a Certified Microsoft Training Centre in London working throughout the UK. We have many years of experience and knowledge in providing effective training support to businesses and individuals helping develop their confidence and expertise. Our company holds numerous training qualifications and accreditations such as ISO 9001:2015 which are reviewed on a regular basis. This ensures that you receive the very best training available.
How we work
Our team is made up of certified and experienced trainers allowing us to provide effective training that best suits you. We don't just read from the book but work hard to understand your needs and devise a method that works for you. Our style of delivery and content can be adjusted to best suit your needs for IT training courses, delivered either at your offices or at our training centre in London.
IT Training Courses in London
Mouse Training London offer a wide range of services including applications training from all major software providers including Microsoft, Apple and Adobe. We are an Accredited Microsoft Test Centre. We also provide a full range of training and exam materials. Laptop hire is available on request.
Efficient service at competitive rates
We offer top quality Microsoft Office training at competitive rates. If you need help choosing your course, give our team a call on the number below to discuss your requirements.
Call us now on 020 7920 9500 or call free on 0800 160 1666.
Training services
CPD Accredited Courses- We have several Microsoft Office courses to choose from.
Microsoft Office Specialist Courses ( MOS ) courses – Office 2010, 2013, 2016, 365 and 2019.
Training Courses – As well as accredited courses we deliver over 200 standard courses covering Microsoft, Apple and Adobe. For the full range of courses available please see the courses drop down menu.
Training Needs Analysis forms – Ideal for training organisers. Don't spend your valuable team sifting and evaluating needs, just send your colleagues the link to our forms for them to complete. The results are automatically returned to our team to evaluate, assess and advise which courses would best meet their needs.
Certificate of Attendance – For non-accredited courses you can request a formal electronic certificate.
Delivery Styles

– Group bookings, 1-2-1, Public courses, Tailored and Office Migrations.

Office Migrations -We can provide a pop up training room – including 23″ inch touch screen computers, projectors and training email accounts.
Complimentary Training Materials for delegates – We have a dedicated site with a wide range of Microsoft manuals available, new titles are release regularly.
Accredited and Experienced Trainers – All our trainers are Microsoft accredited and experienced.

You will have peace of mind knowing that our trainers have been personally interviewed and assessed by us for their product knowledge, communication and delivery skills.
Testing Services
Microsoft Accredited Test centre. Open 7 days a week.
Comfortable and modern Test Centre facilities.
MOS examinations are available for all Office versions 2010, 2013, 2016, 365 and 2019.
The only Microsoft Test Centre open seven days a week.
Flexible testing appointments – dates and times can be arranged at your convenience.
Mouse Training MOS Exam Vouchers include a 30 day retake option.
Exam kits ( vouchers, test preparation materials and official manuals ) at competitive prices.
We accept vouchers from other suppliers.
If you need help or advice on MOS exams or testing, give our team a call to discuss your requirements.
Microsoft Training in Central London.
We work with companies throughout the UK.