Excel 2016 Expert Microsoft Office Specialist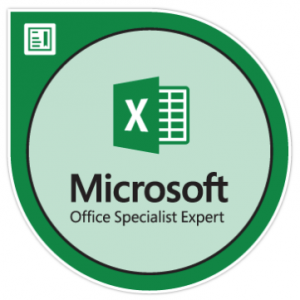 Audience: On completion of the MOS 77-728 Excel 2016 Expert exam candidates will have an advanced understanding of the Excel environment and the ability to guide others to the proper use of the application's features.
Successful Microsoft Excel 2016 Expert Certification exam candidates demonstrate an advanced understanding of Excel 2016 and are able to create, manage, and distribute professional spreadsheets for a variety of specialised purposes.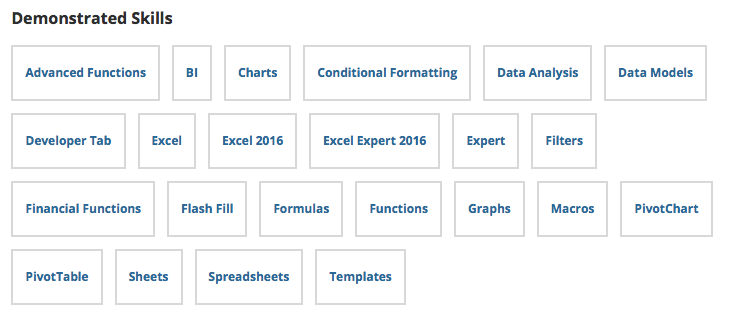 Course Materials
All our Microsoft Office Specialist MOS training materials are published by  CCI Learning 
CCI Manuals 
Titles include Access 2016, Word 2016 Core, Word 2016 Expert, Excel 2016 Core, Excel 2016 Expert, Outlook 2016 Core and PowerPoint 2016 Core.
These manuals can either be purchased from ourselves as part of the official study MOS 2016 kit or you can buy the manual separately – you do not need to attend our courses to purchase these fantastic manuals.
Manuals for other Office versions are available – Office 2010, Office 2013, Office 2019 and Office 365
To purchase, please complete our order form – once your order has been received you will receive an order confirmation and invoice.
Vouchers: Our MOS exam vouchers includes a thirty day retake option.
Certification Guide: Spiral bound study manuals are Published by CCI Learning. Manual contents are separated into lessons, at completion of each lesson there is a summary and review questions.
Exam kit 77-728 Excel 2016 Expert includes an exam voucher with a  thirty day retake option, Excel Expert Certification Guide and Gmetrix test prep – read more
Vouchers and Exam Kits rates includes exam test centre fees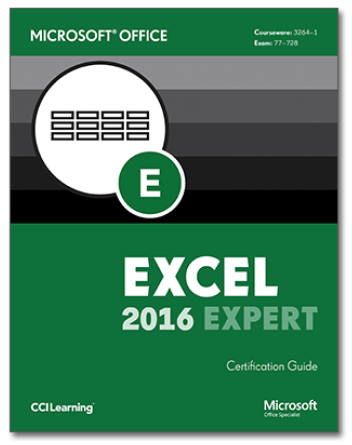 77-728 Excel 2016 Expert Exam Certification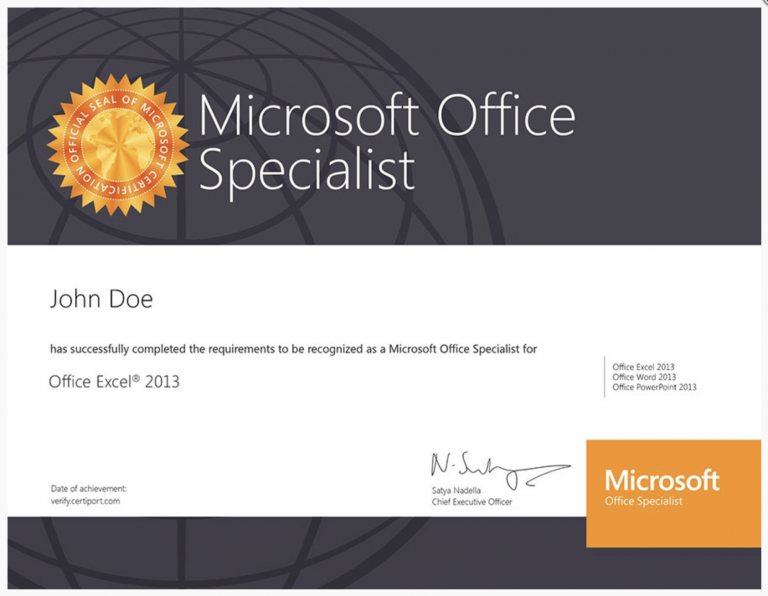 Mouse MOS Test Venue
You will need to sit your exam at an authorised test centre. Mouse Training London is a Microsoft Office MOS test centre and we can schedule your exam seven days a week. We accept exam vouchers as purchased from us or other other suppliers.
For group bookings MOS testing is now available at your office, there is no need to attend our test centre.
77-728 Excel 2016 Expert Exam Course Outline
Accreditations Available: Microsoft Office Specialist & CPD 
Course Duration: 2/3 days, our three day course includes an option to sit the Excel Expert exam.
Course Types: Group bookings, public courses and 1-2-1 sessions
Course Location: This Microsoft Excel Specialist Expert exam 77-728 Excel 2016 Expert training course can be delivered either at our London training venue or at your offices.
Manage Workbooks 
Save a workbook as a template
Copy macros between workbooks
Reference data in another workbook
Reference data by using structured references
Enable macros in a workbook
Display hidden ribbon tabs
Manage Workbook Review
Restrict editing
Protect a worksheet
Configure formula calculation options
Protect workbook structure
Manage workbook versions
Encrypt a workbook with a password
Apply Custom Data Formats and Validation
Create custom number formats

 

Populate cells by using advanced Fill Series options
Configure data validation
Apply Advanced Conditional Formatting and Filtering
Create custom conditional formatting rules
Create conditional formatting rules that use formulas
Manage conditional formatting rules
Create and Modify Custom Workbook Elements
Create custom colour formats
Create and modify cell styles
Create and modify custom themes
Create and modify simple macros
Insert and configure form controls
Prepare a Workbook for Internationalisation
Display data in multiple international formats
Apply international currency formats
Manage multiple options for Body and Heading fonts
Apply Functions in Formulas
Perform logical operations by using AND, OR, and NOT functions

 

Perform logical operations by using nested functions
Perform statistical operations by using SUMIFS, AVERAGEIFS, and COUNTIFS functions
Look up data by using Functions
Look up data by using the VLOOKUP function
Look up data by using the HLOOKUP function
Look up data by using the MATCH function
Look up data by using the INDEX function
Apply Advanced Date and Time Functions
Reference the date and time by using the NOW and TODAY functions

 

Serialise numbers by using date and time functions
Perform Data Analysis and Business Intelligence
Reference the date and time by using the NOW and TODAY functions
Import, transform, combine, display, and connect to data
Consolidate data
Perform what-if analysis by using Goal Seek and Scenario Manager
Use cube functions to get data out of the Excel data model
Calculate data by using financial functions
Troubleshoot Formulas
Trace precedents and dependents
Monitor cells and formulas by using the Watch Window
Validate formulas by using error checking rules
Evaluate formulas
Define Named Ranges and Objects
Name cells
Name data ranges
Name tables
Manage named ranges and objects
Create Advanced Charts
Add trendlines to charts

 

Create dual-axis charts
Save a chart as a template
 Create and Manage Pivot Tables
Create Pivot Tables
Modify field selections and options
Create slicers
Group Pivot Table data
Reference data in a Pivot Table by using the GETPIVOTDATA function
Add calculated fields
Format data
Format and Modify Text by using Functions 
Format text by using RIGHT, LEFT, and MID functions
Format text by using UPPER, LOWER, and PROPER functions
Manipulate text by using the CONCATENATE function
Create and Manage Pivot Charts
Create Pivot Charts
Manipulate options in existing Pivot Charts
Apply styles to Pivot Charts
Drill down into Pivot Chart details
Further Accreditations – MOS Master
Microsoft Office Master 2016 holders masterfully use the basic and advanced features of Microsoft Office 2016 applications.
MOS 2016 Master is the highest MOS Certification.
Master candidates demonstrate a broader and deeper expertise of Excel, Word, PowerPoint, and Access or Outlook. They have achieved an elite certificate recognized and respected worldwide.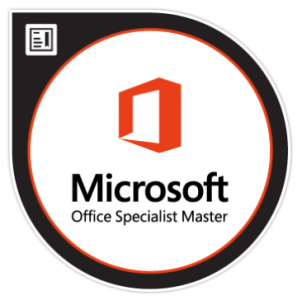 Required Courses for Office 2016 Master
Optional Courses for Office 2016 Master – Choose 1