Word 2016 Expert Microsoft Office Specialist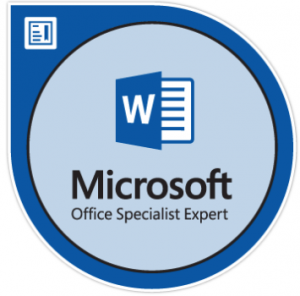 Audience: On Completion of MOS 77-726 Word 2016 Expert exam candidates will have a fundamental understanding of the Word environment and the ability to complete tasks independently. They will demonstrate the correct application of the principle features of Word 2016 by creating and editing 2- to 3-page documents for a variety of purposes and situations. Document examples include professional-looking reports, multi-column newsletters, résumés, and business correspondence.
Microsoft Word 2016 Expert Certification exam earners proficiently use the basic and advanced features of Word 2016 for documents, content management, and advanced formatting. They customise their Word environments to meet project needs and to enhance productivity in expert-level documents which include business plans, research papers, books, specialised brochures, and mass mailings. Earners may include editors, project managers, business information workers, and educators.
The straightforward Word evaluation challenges individuals to complete a comprehensive project that depicts real-world functionality with project and standards-based outcome testing.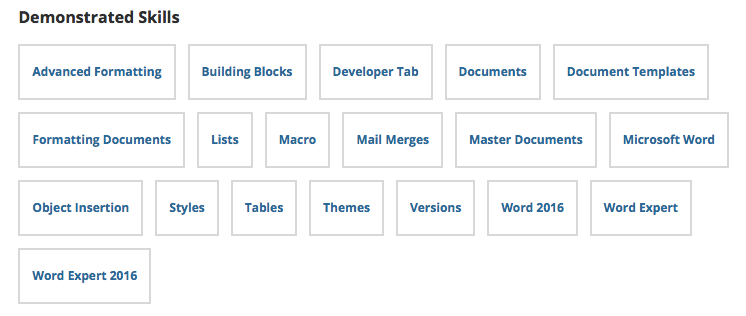 Course Materials
All our Microsoft Office Specialist MOS training materials are published by  CCL Learning 
CCL Certification Guides 
 Titles include Access 2016, Word 2016 Core, Word 2016 Expert, Excel 2016 Core, Excel 2016 Expert, Outlook 2016 Core and PowerPoint 2016 Core, seven titles to collect.
These certification guides can be purchase from ourselves as part of the official study MOS 2016 kit or manual only – you do not need to attend our courses to purchase these fantastic certification guides.
Guides for other Office versions are available – Office 2010 and 2013, coming soon Office 2019 and office 365
To purchase exam vouchers and certification guides please complete our order form – once order has been received you will receive an order confirmation and invoice.

Vouchers: Our exam vouchers includes a thirty day retake.
Certification Guide: Spiral bound study manuals are Published by CCL Learning. Manual contents are separated into lessons, at completion of each lesson there is a summary and review questions.
Exam kit 77-726 includes, exam voucher + thirty day retake, Access Core Certification Guide and Gmetrix test prep – read more
Exam Vouchers and Exam Kits rates includes exam test centre fees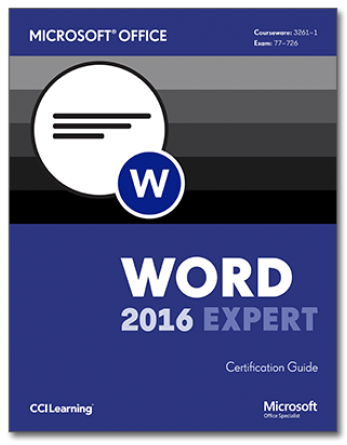 77-726 Word 2016 Expert Exam Certification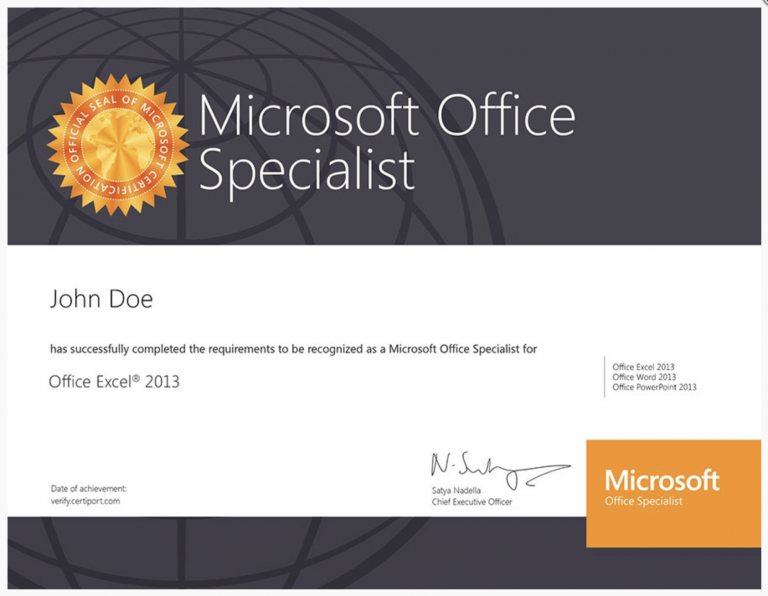 Mouse MOS Test Venue
You will need to sit your exam at an authorised test centre. Mouse Training London is a Microsoft Office MOS test centre and available to schedule your exam seven days a week. We accept exam vouchers as purchased from us or other other suppliers.
For group bookings MOS testing is now available at your office.
okings MOS testing is now available at your office, there is no need to attend our test centre.
77-726 Word 2016 Expert Exam Course Outline
Accreditations Available: Microsoft Office Specialist & CPD
Course Duration: 2/3 days, our three day course includes option to sit the Word Expert Core exam.
Course Types: Group bookings, public courses and 1-2-1 sessions
Course Location: This Microsoft Word Specialist Expert Exam 77-726 training course can be delivered either at our London training venue or at your offices.
At Course Completion
Create a Document
Modify existing templates
Copy custom styles, macros, and building
blocks to other documents or templates
Manage document versions
Compare and combine multiple documents
Link to external document content
Enable macros in a document
Display hidden ribbon tabs
Change the application default font
Prepare Documents for Review
Restrict editing
Mark a document as final
Protect a document with a password
Manage Document Changes
Track changes
Manage tracked changes
Lock or unlock tracking
Add comments
Manage comments
Perform Advanced Editing and Formatting
Find and replace text by using

 

wildcards and special characters
Find and replace formatting and styles
 Set advanced page setup layout options
Link text boxes
Set paragraph pagination options
Resolve style conflicts by using Paste Options
Create Styles
Create paragraph and character styles
Modify existing styles
 Create and Manage Indexes
Mark index entries
Create indexes
Update indexes
Create and Manage References
Customise a table of contents
Insert and modify captions
Create and modify a table of figures
Manage Forms, Fields, and Mail Merge Operations
Add custom fields
Modify field properties
Perform mail merges
Manage recipient lists
Insert merged fields
Preview merge results
Create and Modify Building Blocks, Macros, and Controls
Create QuickParts
Manage building blocks
Create and modify simple macros
Insert and configure content controls
Create Custom Style Sets and Templates
Create custom colour sets

 

Create custom font sets
Create custom themes
Create custom style sets
Prepare a document for Internationalization and Accessibility
Configure language options in documents
Add alt-text to document elements
Manage multiple options for Body and Heading fonts

 

Utilise global content standards
Further Accreditations – MOS Master
Microsoft Office Master 2016 earners masterfully use the basic and advanced features of MOS 2016 applications.
MOS 2016 Master is the highest MOS Certification.
Master candidates demonstrate a broader and deeper expertise of Excel, Word, PowerPoint, and Access or Outlook. They have achieved an elite certificate recognized worldwide.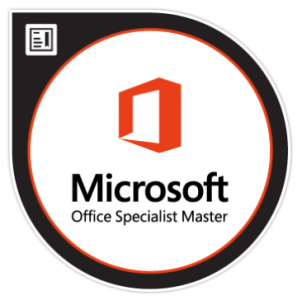 Required Courses for office 2016 Master
Optional Courses for Office 2016 Master – Choose 1