Microsoft Visio Training Courses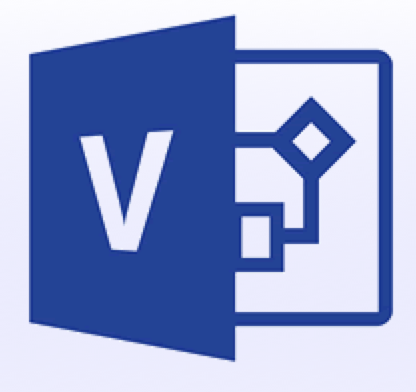 Mouse Training offers a range of Microsoft Visio training courses in London or at your office. We provide Visio courses from beginner to advanced levels. Our Visio courses can be tailored to best suit your requirements and can be provided in a variety of delivery styles, including group bookings and 1-2-1, at your location or our comfortable and fully equipped London Training Centre.
All our Visio courses are hands-on, there is plenty of time for experimenting with what you are being taught, trying things out for yourself and asking questions, reinforcing the concepts that you are being taught.
Visio Versions
Versions of Visio available: Visio 2007, Visio 2010, Visio 2013, Visio 2016, Visio 365 and Visio 2019
Course Materials
All our training materials are published by Velsoft.
Velsoft Materials
Velsoft publish a vast range of manuals, these manuals are available to all attending our courses, for group booking requiring tailored course outlines we can provide a tailored course manual.
Latest release – Microsoft Teams

Mouse Trainers
Our Microsoft Visio Training Courses are delivered by expert trainers in their field, they are Microsoft Certified Trainer ( MCTs ), demonstrating their in depth and detailed knowledge and understanding of the subject area. Each has years of experience providing effective training.
Why Attend Training at our Training Venue
When attending our centre we provide everything you need for your time with us in a comfortable relaxed atmosphere for training.
Refreshments available throughout the day
Complimentary lunch, normally including sandwiches, cakes, fruit, biscuits– you won't go hungry
State of the art Computers – All matching, 23'' touch screen, all software versions are available.
High Speed internet up to 500 meg.
Air conditioned rooms.
Course Materials – Full access to our extensive library of software manuals included in the price.
Stationery – Pens and notebooks supplied
Certificates – Course attendance certificates.
If you have any questions or wish to discuss options please don't hesitate to contact us.
Microsoft Visio Training Courses delivered in London and Nationwide
Microsoft Visio is professional flow-chart and diagram software that integrates with Microsoft Office applications. Create diagrams with Microsoft Visio for business and technical use that transform your business processes into easily-understood visual representations.
Our Microsoft training courses take you on a journey from being a complete beginner through to an advanced user who will then be able to make full use of the application's capabilities and beyond.
Taught by highly efficient, expert Microsoft Certified trainers with many years of experience, our hands-on courses mean that you will gain practical experience as well as useful tips and tricks. Full access to our extensive library of software help guides is included in the price.
Related Articles
Microsoft Visio tips and tricks you have to know about