Microsoft
Training Course
Our Access Training Courses
Mouse Training offers a range of Microsoft Access training courses in London or at your office. We provide courses from beginner to advanced levels. Our Access courses can be tailored to best suit your requirements and can be provided in a variety of delivery styles, including group bookings, on-site training and 1-2-1 sessions, at your location or at our comfortable and fully equipped London Training Centre.
All of our Access courses are hands-on, so there is plenty of time for experimenting with what you are being taught, trying things out for yourself and asking questions, reinforcing the concepts that you are being taught.
Access Versions
We provide courses on most versions of Access including; Access 2007, Access 2010, Access 2013, Access 2016, Access 365 and Access 2019.
Mouse Access Trainers
Our Microsoft Access Training Courses in London are delivered by expert trainers in their field, they are Microsoft Certified Trainer ( MCTs ), demonstrating their in depth and detailed knowledge and understanding of the subject area. Each has years of experience providing effective training.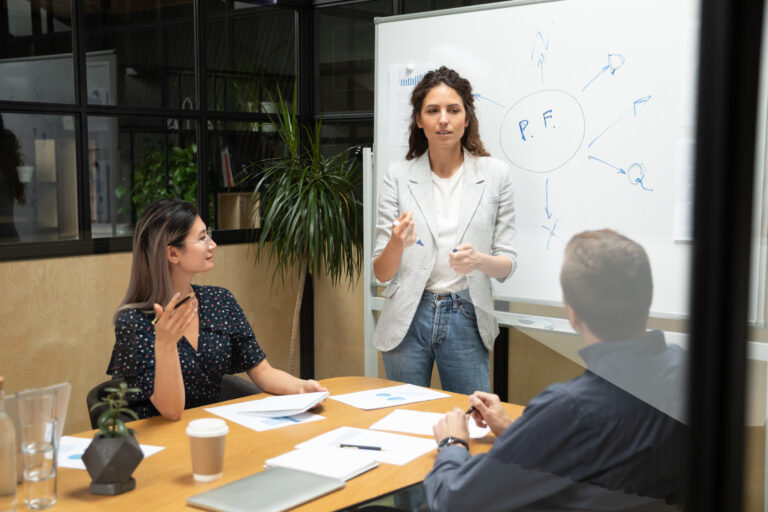 Why Attend Access Training at our Training Venue
When attending our centre we provide everything you need for your time with us in a comfortable relaxed atmosphere for training.
Refreshments available throughout the day
Complimentary lunch, normally including sandwiches, cakes, fruit, biscuits– you don't go hungry!
State of the art Computers – All matching, 23'' touch screen, all Microsoft Excel versions are available.
High Speed internet up to 500 meg.
Air conditioned rooms.
Course Materials Full access to our extensive library of software manuals included in the price.
Stationery – Pens and notebooks supplied
Certificates – Course attendance certificates are available
Recognised Examinations – Microsoft Office specialist MOS examinations available for Excel.
If you have any questions or wish to discuss options, please don't hesitate to contact us.
Access Course Materials
All our Access training materials are published by two well known publishers, CCI Learning for Microsoft Office Specialist and Velsoft.
CCI Learning Manuals
CCI Learning publish our Microsoft Office Specialist manuals. Titles include Access 2016, Word 2016 Core, Word 2016 Expert, Excel 2016 Core, Excel 2016 Expert, Outlook 2016 Core and PowerPoint 2016 Core.
These manuals can be purchased from ourselves either as part of the official study MOS 2016 kit or manual only. You do not need to attend one of our courses to purchase these fantastic manuals.
Manuals for other Office versions are available – Office 2010, Office 2013, Office 2016, Office 2019 and Office 365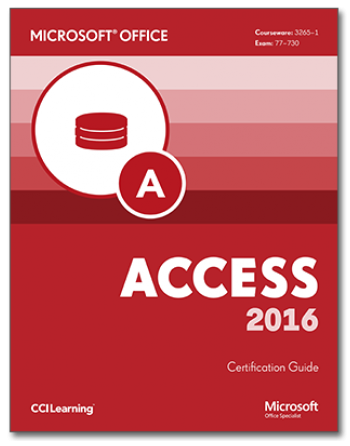 Velsoft Materials
Velsoft publish a vast range of manuals, these manuals are available to all those attending our courses. For group booking requiring tailored course outlines we can provide a tailored course manual.
Latest release – Microsoft Teams

Access Certified Courses
As well as our standard courses we also provide Microsoft Office Specialist ( MOS ) and Continuing Professional Development ( CPD ) courses.
MOS – Microsoft Office Specialist – Weekend testing and On site testing is now available. Validate your Excel skills and expertise with MOS, the globally recognised Microsoft Office certification program. Read More

CPD – Continuing Professional Development – CPD recognises the commitment of professionals towards the enhancement of personal skills and proficiency throughout their careers. Courses are certified by the CPD assessment organisation to help you achieve your aims. Read More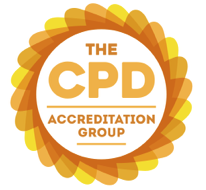 Access Introduction Level – Advanced Level Key Training Topics.
Exploring the Access Environment, you will explore the Access interface and learn to create, open, and save database files. You will also work with the Navigation Pane and export database data.
Key topics – you will be able to describe the function of a database, identify database objects, start Access and create databases, import database objects, open and close databases, work with the Navigation Pane, export objects to alternate formats.
Building Tables, you will create database tables, you will also work with table records and change views. Upon successful completion of this lesson
Key topics – Understand the structure of tables, plan your table fields and assign field data types, working with field and table properties and assigning table primary keys.
Change between table views, create and table in both Design view and Datasheet view.
Using Quick Start fields and Application Parts.
import data from external sources and append records. Import data as linked tables.
Working in Datasheet view and modify the datasheet layout.
Printing records, constrain records input.
Creating relationships and foreign keys. Creating lookup fields and working with related records.
Understanding Access alerts and error messages.
Retrieving the Data You Want, you will explore methods for retrieving specific data from a database.
Key topics – you will use the Find and Replace feature, sort and filter records, create a query in design view, modify and format queries, adding a criteria and expressions.
Add calculated fields, totals to group and summarise data, create parameters, update, make table, append, delete and crosstab queries.
Working with Forms, you will create, modify, and use forms.
Key topics – you will create, modify, and use forms, you will use form wizard and form controls, create subforms and make your forms user friendly.
Validate form data entry.
Working with, headers, footers, fonts, themes, backgrounds and images.
Formatting your forms for printing and inserting a navigation form.
Designing Reports, you will work with database reports.
Key topics – Create a report from scratch using the Report Wizard. Work with controls, report layouts, add controls from the ribbon.
Insert subform/sub-report controls, add calculations to reports, group and sort data, add headers and footers, work with images and themes.
Protecting, Maintaining, and Managing Databases, you will encrypt and back up databases, and use techniques to protect, maintain, and manage database files.
Key topics – encrypt and back up databases, protect, maintain, and manage database files.
Open a database in exclusive mode, encrypt and password-protect databases, back up databases, compact and repair databases.
Set startup options, rename database objects, view object dependencies, delete database objects, split databases.
Why is Microsoft Access Popular?
With over a million users worldwide, Access is the tool of choice for storing and analysing data. Having a good understanding of Access is an essential key skill for any office worker today.
Microsoft Office Access 2016 (also known as Microsoft Access, or simply Access) is a database application. In this context, data refers to information that is usually in the form of text or numbers, and this information is stored in a table.
Information in one table may relate to information in one or many other tables. One or more tables of information, when grouped together in a logical way, are collectively referred to as a database.
Access is designed to enter, edit, and analyze the data in a database. Queries are used to extract information from the tables based on search criteria. You can use a form as a user-friendly method of viewing, entering, or modifying data.
Microsoft Access Training courses London.