Microsoft Certifications MOS Online Exams Testing
Microsoft certifications MOS online exams testing has been available since June, we are scheduling and expect this service to run until June 2021.
MOS vouchers that include a 30 day retake as well as MOS self-study packs can be ordered from Mouse Training – vouchers purchased from us include test centre admin fees.
We do accept vouchers from other providers, admin fee applies.
For those who wish to sit exams from our London centre we are open and scheduling exams Monday – Saturday.
Microsoft certifications MOS online examsSchedule
MOS Exams from home are only available Monday – Friday
Dates also include exams for MTA & Adobe
All exam times are at 11am, additional scheduled times shown in bold
January – 11am
29th (full)
February – 11am
5th (full), 12th, 19th, 26th
March – 11am
5th, 12th, 19th, 26th
Saturday Online Testing
We are scheduling online testing as of March, the test times are 11am.
Please make sure you have checked your Certiport login details and exam vouchers prior to the test date as there will be no weekend support available.
Weekend Dates
Saturday 13th March
Additional dates are added on regular basis
MOS Training Video Learning Kits
Now available – MOS Video Learning Self-Study Kits
Each Self-Study Kit Includes
Voucher + 30 day retake
GMetrix Practice Test (further details)
Video training files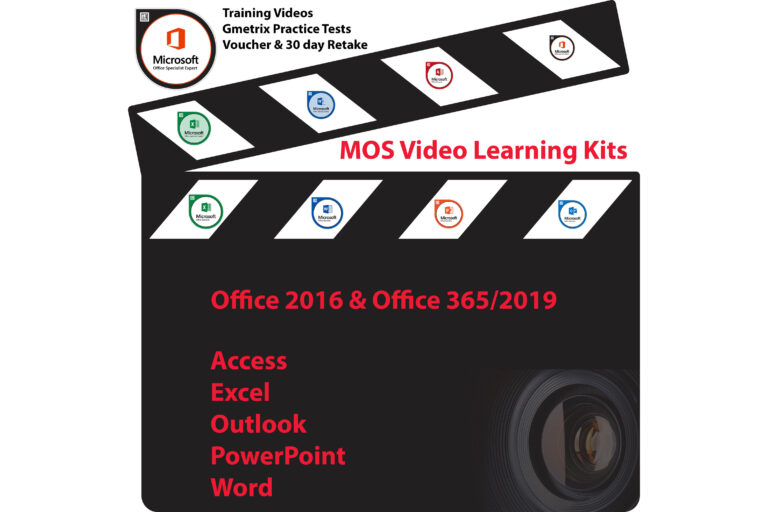 How Schedule your Microsoft Certifications MOS Online Exams
Purchase MOS vouchers complete our Online Voucher or Self-Study Packs order forms, you will receive you invoice via email later the same day.
Vouchers include a thirty-day retake voucher
Self-Study pack (Includes official manual, Voucher + Retake and GMetrix practice tests).

Order Times:

Vouchers – You will receive your voucher code via email from us normally within two days.
Self-Study kits – allow up to ten working days, however most report they receive them in about five days.

Register with Certiport – think of Certiport as the exam board, they issue your certificates and resit vouchers and a history of you exam results ( make sure you register your email and postal address and keep them updated, if not you will not receive your MOS certificates and exam retake vouchers.

Tip – Enter your exam voucher code into you Certiport account, this will save you time on you test day.

The day before your exam you will sent an exam link to login to – this is valid for a set date and time.
On exam day copy you exam link into your web browser, you will then be directed the exam login screen, enter your Certiport login details (name & password) and follow the screen prompts.

If you have any issues using the online exam use the exam notepad where our team can assist.

Once you have completed your exam your exam results are automatically sent to Certiport, allow a couple of weeks to receive your certificate, digital pins are sent normally the same days as well as retake voucher code sent to your email if you do fail.

Note Not all vouchers include a retake this depends which voucher option you have purchased.
MOS Exam from Home Technical Requirements
Laptop or Desktop with Windows 10 or Mac OSX Mojave 10.14, High Sierra 10.13, or Sierra 10.12
Chromebooks: we recommend having the most current OS
Tablets & phones are prohibited
Keyboard and mouse
Recommended minimum screen resolution of 1280 x 800
The preferred internet browser is Chrome. Internet Explorer, Edge, and Safari are also acceptable
A bandwidth download speed of at least 5Mbps*
Available MOS online Exams
Office 365 & 2019